Do you think that you are family-oriented and ready to do anything to create a sound family? Probably you are too overconfident about it. Men usually behave harshly because they are convinced that they know the rules to be adhered to and the right movements to be done. In so doing, they do not mention the details and psychology and that is their mistake. What about a woman?
It is clear that people of both sexes try to be nice with others due to their nature and upbringing. Of course it depends on circumstances but both men and women involved in dating will do their best to please a partner in order to reach their own goals and make the communication interesting for both sides. But women are supposed to be kinder and more generous. They are more attentive to her partner and define the problem before it becomes apparent. We are going to tell you some reasons to appreciate virtues of your Ukrainian bride-to-be even more.
Almost every woman takes responsibility but you can be sure that she prefers her man to do it. Still if there is no initiative on his side, she will pull her partner along moving to the next stage of relationships. She will plan, think the possibilities over and act. She can include you in her private life telling the stories about her childhood, current plans and so on, showing you that she is willing to share her life with you. If you notice her to dominate, it does not mean that she wants to be a leader in a family, it can be a sign that you are not very decisive. Perhaps it is the right moment to speak about a meeting in a real life instead of talking over phone or sending online messages. You can introduce her to your family and friends. In any way you should be a man of your words if you like a lady and are going to create family with her. Remember that your potential bride always knows what will be in a day if she is interested in long-term relations and hardly will endure your infirmity of purpose.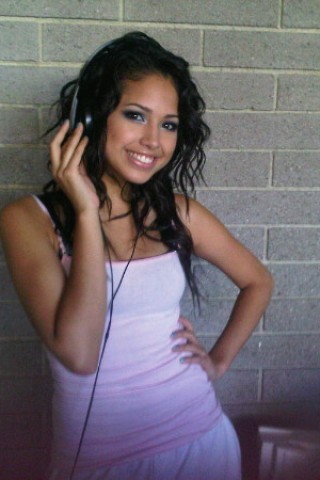 Ukrainian ladies as all women in the world are dreaming to have a man who can woo. But if you are not able or just lazy to make any efforts to arrange a beautiful time including romance, she will have to do it herself. You can believe she will be thoughtful enough. She will plan a special dinner with a surprise and candles when you are on your first real date. Probably she decides to invite her close friends or family members in order to show you her environment and at the same time to ask them for a piece of advice as to you. She believes that if she is important to you, she deserves to be represented to your family. This is a turning period almost in any relations. If you are communicating online, you can show her the pictures of your parents, brothers and sisters, tell her about them some private details, which you suppose she needs to know. Remember she is interested in people around you, as well as in subjects you talk about, your traditions and even the behavior when you say hello, because she understands that friends and relatives are the best indicator of a person and his mode of life.
Besides, she will try to express herself so that you could understand her. Ukrainian women usually feel comfortable in conversations and know how to cope with confusion but still you can face some difficulty and you are expected to change the situation to the better. Do not let your emotions dictate your actions and you will see that she will express a high opinion of your ability to find a way through a conflict or misunderstanding. She wants someone to rely on and not only to manipulate with. In Ukraine most women are educated and prefer working but of course your lady wants you to support a family. The reality of life is that a man should earn living. It does not mean that you are expected to be a millionaire though it is an advantage as you see, but you should be able to pay for your flat or house, for meal, clothes and common amusements, perhaps journeys and concerts or cinema. Your partner will judge you on your ability to hold a job, because this is an evidence of your discipline.
To this end a Ukrainian woman is able to make an apology. She understands that in order to maintain a family one of two partners should be soft and has a pliant nature.
Related Articles:
http://brides-russia.net/inf_Tips-men-to-use-when-dating-online.html